Talent shortages lead to salary increases in 2020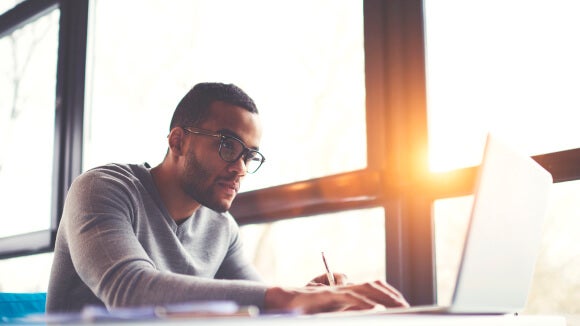 In the 21st edition of our annual Salary Survey, Robert Walters gives an insight in 2020 salary evolutions within the finance and industry sector.
Professionals who participated in the salary survey shared their expectations and they are aware that ongoing talent shortages put them in a strong position to negotiate a salary increase for the year ahead.
In 2019, Belgium had a strong economic growth. Aa a result, salaries for certain roles in finance and industry will rise in 2020. In order to find out what the salary expectations are for 2020, Robert Walters came to the following conclusion after running the survey:
26% of respondents expect their salary to rise with up to 3% compared to 2019;
17% hope to receive a salary increase of 4 to 6% compared to 2019;
17% are convinced that their salary will rise with 7 to 10% in the year ahead.
Banking & financial services sector: higher salaries for internal auditors
In 2020, some roles in banking and financial services will benefit from salary increases: internal auditors, accounting managers, risk & compliance managers and senior insurers in particular. This is due to the increasing demand for specialists in these domains and the shortage of such talent on the market. These professionals are aware of the situation and are therefore in a strong position to negotiate a higher salary.

32% of the surveyed banking & financial services professionals received a salary increase of 1-3% in 2019. One in five expects to receive at least the same in 2020.
Accountants will negotiate their salary
Financial controllers, sales controllers, senior accountants, accounting managers, internal auditors and treasury analysts are highly likely to receive a salary increase in the year ahead. 30% of the surveyed accounting & finance professionals expect their salary to rise with 1 to 3%. This salary increase is a result of the ongoing talent shortages. "There are more vacancies than candidates… which puts finance specialists in a strong position to negotiate a salary rise", says Els Van Der Veken, associate director at Robert Walters.
17% hope to receive a salary increase of 4 to 6% in 2020.
Engineering and supply chain will benefit from highest salary increases

Of all sectors observed in this research, we notice the highest salary increases in the engineering and supply chain sector: construction engineers, electrical engineers, technology engineers, plant managers, supply chain managers and managers in the pharma sector in particular.
These specialists will benefit from a salary increase as organisations in these sectors continue to suffer from a shortage of talent with the required technical skills. Organisations are aware that available talent does not meet the demand, so they have no other option than reviewing their salary offers. In addition, 33% of engineering & supply chain respondents surveyed expect a salary increase of no less than 7 to 10% in 2020.
Find out what you're worth in 2020
Request a free copy of the Robert Walters Salary Survey today.