Top 5 C's all internal auditors should have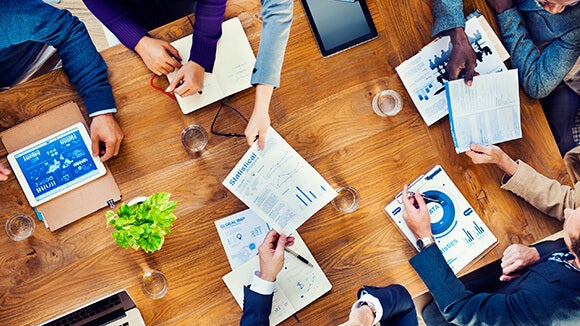 Internal auditors, like many other finance functions, are increasingly seen as business partners, not only supporting the business but helping to drive performance and results.
This means that the role of internal auditors is evolving – are your skills in line with what top employers are looking for? We identify the top 5 skills internal auditors should develop in order to get the best opportunities on the market.
"More and more we see finance directors looking for professionals who can demonstrate that they have proactively added value to the businesses they have worked for", said Antoine Biot, Director at Robert Walters Belgium. "For internal auditors, this means performing more of a consultative, advisory role, as opposed to focusing strictly on compliance."
The top five C's needed:
As an internal auditor, you should fully immerse yourself in the business, understanding its operations, people and markets in order to identify ways to help the business achieve and exceed its overall goals. To succeed, make sure to develop the following skills:
Confidence to make recommendations for areas of improvement
Collaboration when working with stakeholders and team members
Communication skills and the ability to listen and ask questions
Concise reporting with clear supporting evidence
Collection of in-depth knowledge and understanding of the market
From SMEs to larger organisations, businesses are looking for accounting professionals that are able to demonstrate the ability to provide recommendations to possible risk measures and alternative ways to save costs.
Find out what you're worth using the Robert Walters Salary Survey.
Or, find your next job via our job search page.