Hiring managers will be facing acute skills shortages in 2018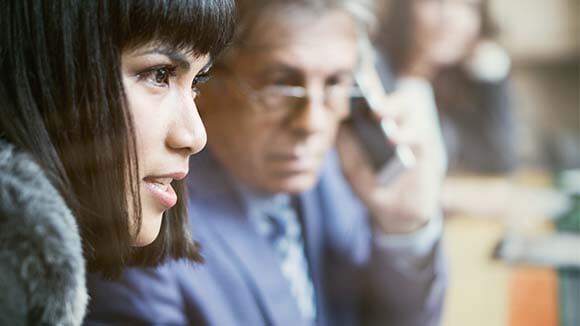 As revealed in our latest European Salary Survey, recruitment levels will remain high in 2018, with economic growth spurring businesses to increase headcount.
We summarize our expectations about the Belgian labour market in 2018: All sectors will be highly active in recruiting, with businesses in Belgium being influenced by the broader European recovery.
Hiring managers will face acute skills shortages, with mid-level and senior candidates in particular in short supply.
Changes in the labour market in 2017
The most notable change would be in candidate behaviour. The strong economy boosted confidence and we saw a shift to a more candidate driven market. When interviewing finance professionals, we've noticed that they have become more selective and driven by other factors besides remuneration: working for a company with a strong reputation and ethical processes is important to them as well as a transparent and collaborative company culture. Flexible working, the opportunity to work remotely and career development opportunities are also high on their wish list when considering new career opportunities. Organisations offering new joiners a clear career development plan and a strategy to a good work-life balance have proven to be ahead of their competitors who don't offer such benefits yet.
Expectations for 2018
Candidate shortages will persist throughout 2018, with the most sought after professionals being those who can provide strategic insight. Mid-level and senior candidates will be among those in highest demand to fill controller and financial planning & analysis roles, where skills shortages are particularly acute. Professionals with foreign language skills will be in high demand as well, as Belgian businesses look to expand into international markets. Over the course of 2018, digitalisation specialists will be in high demand for their skills as employers look to embrace new developments in e-commerce and fintech."
Salary evolutions in the year ahead
Candidate shortages in certain areas have forced salaries to rise and this will definitely continue in 2018, in particular for mid-level roles in financial analysis, controlling, audit and digitalisation. Our candidate survey revealed that 79% of professionals are expecting a salary increase this year, so employers will need to continue making competitive offers to secure the best candidates.
Robert Walters Belgium's plans for 2018
In order to face skill shortages, we have partially stepped away from classical ways of sourcing candidates and implemented more creative ways to find the best candidates for our clients. A strong personal relationship with our candidates remains essential. Many of them recommend our services to family, friends and colleagues. As a result, we regularly meet professionals who initially may not have planned a career switch but who are open to it.
To meet the increased demand for finance talent, we have grown our teams and moved into a bigger office in Antwerp. And of course, the candidate trends we've discussed are also affecting our own business. This means that we're currently evaluating our policies to improve our staff's well-being and their work-life balance. As a start, we've launched the opportunity to work remotely last year.
For more information, read our tips on how to secure and attract the best finance talent in 2018. In order to benchmark your team's salaries, request a free copy of the Robert Walters European Salary Survey.