Candidate shortages and salary increases for specialists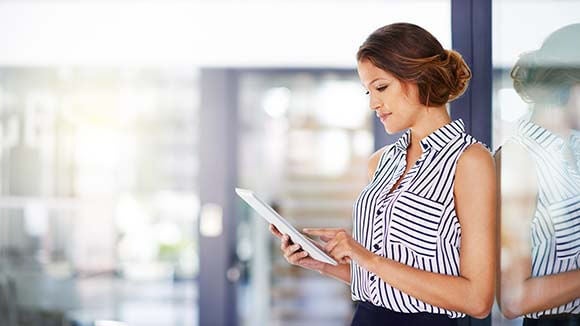 As revealed in our latest Global Salary Survey, strong economic growth and surging business confidence meant hiring managers faced talent shortages and an increasingly complex and competitive recruitment market in 2016.
We summarize our expectations about the Belgian labour market in 2017. As the war for talent will continue to intensify, employers will need to offer a stimulating and appealing working environment.

Evolutions in the labour market
With a reviving economy and lowered unemployment rates in 2016, an increase in business confidence continued to establish itself in the labour market. Professionals who had been reluctant to change jobs in the past number of years became once again open to seeking new opportunities. More than ever, employees identify themselves with their employer and we saw candidates place a higher priority on the importance of well-being in the workplace when changing roles in 2016. New jobs were created, however, we note that these new openings were no longer primarily concentrated within the Brussels Capital Region but also in Flanders, where the increase was the most significant.
Shift to Flanders
Economic recovery is usually first noticed in the temporary job market and an increase in permanent recruitment subsequently follows. As companies begin to look ahead, they start to invest in building out their teams in order to sustain growth. In 2016, the demand for finance professionals in permanent roles was the highest among multinationals and large companies in the Brussels region and with SMEs in Flanders. One of the reasons that jobs have shifted to Flanders is due to our capital's mobility issue which has caused companies to look for alternative ways of working and decentralize where possible.
Expectations for 2017
Despite structurations and lay-offs being announced within the banking sector, we expect the overall number of jobs in finance to increase. Organisations have been involving their financial departments more in their strategic plans, resulting in a continued high demand for professionals in audit, controlling, analysis, compliance and risk management. Internal processes are being reviewed with the aim of improving operational efficiency. Digitalisation will push demand for IT security officers and digital specialists resulting in candidate shortages in these domains and competition for talent will continue to intensify. Recent research among our candidates revealed increased optimism in the Belgian economy and a readiness to re-enter the job market. Even 78% expect to receive a salary increase this year.
To attract top calibre professionals, employers will need to manage recruitment processes in a fast, transparent and efficient way.
Salary evolutions in 2017
Salaries within the banking sector will remain relatively stable. However, given the shortage of strongly qualified candidates, specialists in risk management, compliance and digitalisation will be in a position to negotiate higher salaries. Our annual Salary Survey reveals that salary increases seen in 2016 for permanent roles in audit, consolidation, controlling and analysis will further increase in 2017. 85% of employers recently surveyed said they already offer their employees flexible working hours and the possibility to work from home. We expect companies to focus even more on investing in ways to improve their staff an ideal work/life balance in 2017.
Advice for recruiters
The labour market is once more candidate-driven for a majority of sectors. To attract top calibre professionals, employers will need to manage recruitment processes in a fast, transparent and efficient way. They will of course also need to offer a stimulating and appealing working environment. According to one of our recent surveys, only 56% of employers have an employer branding strategy in place. Fortunately, improvement is on the way: 38% intend to invest in their visibility and image as an employer in order to attract new staff.
Candidates nowadays have become critical and ambitious. As real 'business partners', they want to show their strategic impact and actively participate in projects to realise the company's growth strategy. In order not to lose such people, retention in a competitive market remains extremely important. We would advise hiring managers to offer their staff more 'customised' and rewarding packages including flexible working conditions, training and growth opportunities.
Political influence on the Belgian labour market
The recent tax shift which reduced the tax burden on employers will have a positive impact on companies' recruitment plans. As for the consequences of 'Brexit' and the election of the new US president, we will have to wait and see what their impact could have on Belgium. Exciting times are definitely ahead.
Robert Walters' plans
The increased number of job openings and candidate mobility resulted in a growing demand for professionals within all of our domains (audit, finance, engineering and interim management). To support this growth, we have expanded our teams and hired young professionals who will be able to evolve and further develop their skill sets within the group. Responding to business growth, we have additionally continued to develop our network with the recent opening of our Antwerp office. The outlook for 2017 is very positive and we plan to expand further.

To find out more about hiring trends in Belgium, request a free copy of our Global Salary Survey.