New 2021-2022 European interim management market report: now available
Download your free copy now: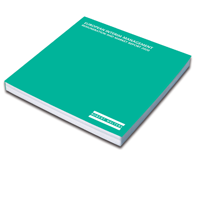 In the current context of social and economic uncertainty, the lightning growth of the interim management market of the past few years should accelerate further. It comes up as a solution for companies that urgently need to transform themselves or to keep up with projects started before the crisis.
Our European interim management market report provides a comprehensive overview of the interim recruitment market, organisational issues that interim managers can solve and anticipated costs for organisations across Belgium, France, Germany, the Netherlands, Spain, Switzerland and UK.
Request your free copy today.

Daily rates evolution: our report gives the 2021 daily rates for the most called upon interim management assignments

Market trends: identify the top functions and industry sectors using interim management

Assignments scope: in this report, you will learn more about the added value interim managers can bring to your organisation in a context of crisis
The report is based on the analysis of placements carried out by our interim management consultants in Belgium, France, Germany, the Netherlands, Spain, Switzerland and the United Kingdom.
Do Crisis Managers bring the necessary resilience to organisations?
Having a Crisis Manager onboard nowadays is no luxury for many organisations. Marguerite explains the added value of an Interim Crisis Manager, also in the post-Corona era. Learn more.
Robert Walters Interim Management received the highest ranking from Lloyds Register Quality Assurance.