2020 Hiring trends across Europe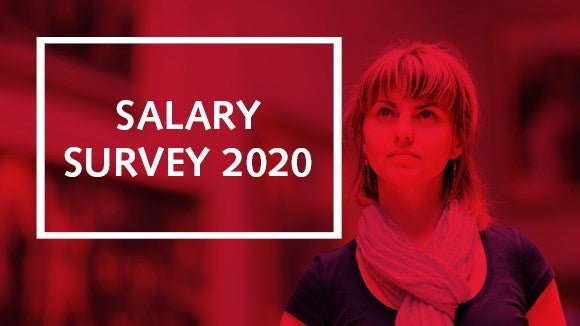 19/12/2019
In the 21st edition of the annual salary survey, Robert Walters analysed the labour market trends in 2019 and 2020, particularly within the financial and industrial sectors in the European countries in which we operate.
It's very hard to predict what the European hiring market will look like in 2020 due to the unknown outcome of Brexit (at the time of writing) and ongoing economic and political uncertainty. However, we are confident that widespread candidate shortages will continue, resulting in demand for skilled professionals. Recruitment has become less cyclical than it once was as business leaders have realised the value of being quick to adapt to market conditions, whilst remaining right-sized in order to take advantage of future growth.
Belgium
In Belgium, we expect businesses will continue to expand in 2020. As a result, we will see an increase in demand for support professionals in HR, marketing, administration and supply chain. Like previous years, support staff with strong language capabilities in Dutch, French and English will be highly desirable.
France
The French hiring market is expected to remain relatively strong. For the first time in years the unemployment rate has fallen, causing further candidate shortages. As a result, companies will place greater emphasis on staff retention and succession planning.
Spain
In Spain, the technology sector will continue to be one of the biggest drivers of hiring. The focus on digital transformation is set to increase, which will lead to businesses recruiting specialist technology professionals. These professionals will need to have strong communication skills in order to work effectively and efficiently with departments outside of technology.

United Kingdom
Whatever the outcome of Brexit in the UK, we will still see plenty of hiring activity amongst emerging industries, disruptors and SMEs. It's businesses in these categories that will drive the hiring agenda by recruiting agile, tech-proficient and commercially savvy professionals who have their finger on the pulse of developing markets. Salary increases will be most lucrative at the mid to senior level as companies try to attract more risk-averse talent who are conscious about job moves during a time of uncertainty.
The Netherlands
In the Netherlands, the scarcity of candidates is expected to continue in 2020 at all levels of seniority and across all disciplines. After two years of substantial growth, salaries are expected to stabilise in 2020. However, pay for specialists in compliance, regulatory reporting, risk management and technology will continue to grow, as these specialists are extremely scarce.

Germany
In Germany, hiring volumes in financial services will be dependent on the outcome of Brexit. If economic conditions worsen, we may see finance departments hire professionals who focus on cost efficiencies rather than business partnering and growth. Due to candidate scarcity we will continue to see salary increases across the market.
Find out more?
Request your free copy of the Belux, France, Spain, UK, The Netherlands, Germany salary survey today.