Feeling homesick after leaving your previous employer? This is how you return!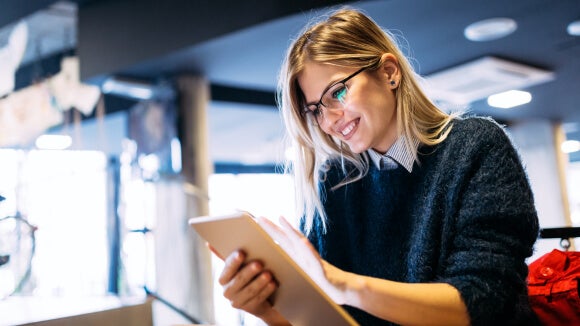 A while ago, you decided to pursue a new professional path, but now somehow you feel homesick for your previous employer. And when you suddenly see an interesting vacancy with them, something starts to itch. Can you go back just like that? What is the best way to go about it? Returning to your previous employer may seem strange to some professionals, but it is not at all. On the contrary. International recruitment firm Robert Walters offers 6 tips.
Consider your reason for leaving
Before you start applying for jobs with your previous employer, it is important to take a moment to think about why you left. Was it because of certain annoyances that you might now be confronted with again? Or have matters changed since you left? You may know some former colleagues who have an answer to these questions. They can probably tell you more about the vacancy that interests you. Your former colleagues know you well, know how you function and can therefore also assess whether the vacancy suits you or not. It is therefore certainly worthwhile contacting them first!
Make the call first
Once you have decided to apply for the vacancy at your previous employer, the question naturally arises as to how best to go about it: the usual way, or a more personal approach?
If your former manager still works there and you parted company on good terms, it is a clever idea to give him or her a call first. Explain that you are interested in the vacancy and agree on how best to approach your application. As a former employee, you may have an edge over other candidates. You already know the organization and will therefore probably be able to settle in more quickly.
Motivate your return
Of course, knowing the company is no guarantee that you will actually get the job. You left when you did, so you should be able to clearly justify why you want to return now. In most cases, you will be asked to send an update of your CV and go through one or more interviews, especially if you are starting in a different department or team. Did you leave because of the job content? If so, explain this during your interview, and make it clear that you were not leaving because of the company culture or the atmosphere in the workplace.
New skills
There's a good chance you have learned a lot of new things at your new job and gained a lot of expertise. Be sure to highlight those new skills during the interview and explain why they are an added value to the team and in your new role. This way you show that you have become an even better version of yourself since you left the company.
Ask for clarification
Is your previous employer not interested in bringing you back on board? Then ask for an explanation. Were you rejected because you do not have the desired profile for this job? Then deal with this professionally, no matter how painful the rejection may have been. Be sure to ask to be kept informed of any new vacancies that better fit your profile. Were you rejected for other reasons? Then feel free to ask for more details.
Think about the future
If you want to keep your options open to return later, it is best to keep in good contact with colleagues and managers you worked with. This can be done through social media channels such as Linkedin, but also by making regular appointments or calling. Make sure you leave your current employer with your head held high: motivate why you are resigning, ensure a smooth transition from work and commit to the last day. That way, you always keep the door open for an eventual return.
More information
If you're looking to make a career change, check out our latest vacancies or contact one of our offices. Discover our best tips for developping your career.
what should you do if you want to perform well at your next video interview?

1. Look the part - Dress the same way as you would for a professional face-to-face interview. This will put you in the right frame of mind, and negate any embarrassment if you need to stand up or move in front of the camera. Dark colours are typically best, so avoid overly white or bright patterned clothing. 2. Remain engaged - Looking into the camera - rather than your image on the screen - will help you look as engaged as possible. Ensure a good posture and lean forward toward the camera to increase eye contact and allow the interviewer to better read your facial expressions. 3. Prepare your surroundings - Make sure your interview space is distraction free and reflects a professional setting - blank or neutral backgrounds are best. Before you start, test the angle of your lighting to avoid being shrouded in shadows. Try to find a room that minimises background noise such as traffic, phones ringing or people talking. 4. Don't rely on notes - Notes can be particularly handy in a video interview, but use them sparingly. Reading notes or sounding too rehearsed will disrupt the natural flow of conversation, making you look under-prepared. 5. Anticipate technical issues - If you experience a technical glitch such as a weak connection or interference, ask the interviewer to repeat the question. If the problem continues, politely mention it and ask to reconnect to avoid missing any crucial information. Monitoring the speed and tone of your speech will also prepare you for any delays in communication. It's important to test your equipment well in advance of the interview. Finish on the right note - As with any face-to-face interview you'll need to summarise your main points as well as thank the interviewer for his or her time, while confirming any next steps.