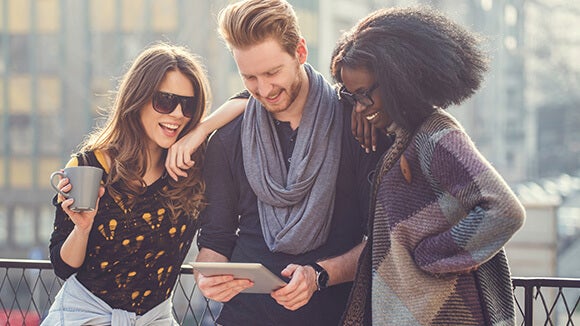 Refer a friend and receive an Apple Watch
Do you have a friend, family member or colleague who is looking for a new role in accounting & finance, HR, legal, banking & financial services or interim management?

Why not be rewarded for recommending our services?
The number of referrals you can make is unlimited - so refer your friends today and start enjoying the rewards. 
This is how it works:
Ask your friend for permission to refer him/her to Robert Walters
Email us your friend's name and e-mail address
We will contact your friend 
As soon your friend has found a new job through us, let us know and you will receive an Apple Watch (Sport)*.
* For one successful referral you will be rewarded with and Apple Watch (Sport). Apple is not a participant in or a sponsor of this promotion. Robert Walters accepts no liability for any tax obligations or charges arising out of the provision of the gift. You are solely responsible for your own tax obligations on the receipt of this referral gift. The full Terms & Conditions of this referral programme can be found here.