Filter results:
You have 2 job results
Location
Specialisation
Contract Type
Human resources jobs
Our Human Resources department specialises in recruiting high level HR professionals for permanent roles across a diverse range of companies and industry sectors throughout Belgium. We recruit for HR positions ranging from HR Business Partners through to HR Director level.
Have a look at our latest jobs in human resources below:
Search Results
HR Consultant
Salary: Rewarding
Location: Brussels
Date Posted: 16 April 2019
Une entreprise spécialisée dans les Ressources Humaines basé à Bruxelles est à la recherche d'un HR Consultant. Dans cette fonction, vous êtes responsable de la planification et de la gestion de nos missions HR outsourcing.
HR Manager
Salary: Negotiable
Location: Antwerp
Date Posted: 15 April 2019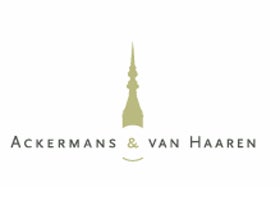 Om het team in Antwerpen te versterken, zijn we momenteel op zoek naar een HR Manager die zich voornamelijk toelegt op talent development en het mee uitstippellen van de lijnen voor een duurzaam en innovatief HR beleid dat aansluit op de strategie van AvH.