#BreakTheBias – Diversity & inclusion at Robert Walters Group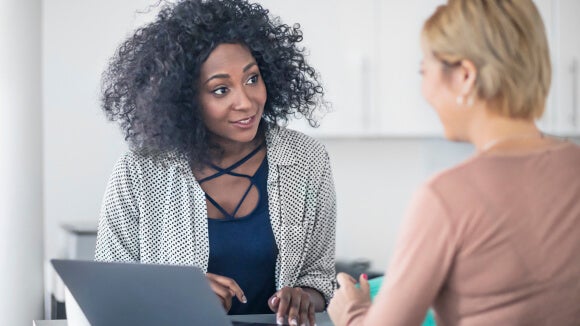 This year's #BreakTheBias theme is dedicated to creating a world free from prejudice, stereotypes and discrimination. Özlem Simsek, Managing Director at Robert Walters and Walters People Belgium, explains how the Robert Walters Group is committed to creating a diverse and inclusive work environment. Not only for ourselves, but also in other organizations.
What does diversity look like at Robert Walters Group?
Özlem: "At Robert Walters, we are committed to a diverse workforce. Diversity means to us that we only look at the qualities of (future) colleagues and not at their origin, background, hobbies or even their type of humor. What counts is that someone is good at what they do. If that is the case, there is room for everyone with us.
This is reflected in a mixed workforce, both in terms of gender and cultural background. In our five offices in Belgium, for example, we have no fewer than nine different nationalities and our management team is largely made up of women."
What is happening in terms of inclusion?
"Diversity is no guarantee of inclusion and our diverse workforce gives us the responsibility as an organization to ensure that everyone in Robert Walters Group feels comfortable.
In 2021 Coral Bamgboye was appointed as Global Head of Equality, Diversity & Inclusion. Reporting directly to our Founder Robert Walters, this role will focus on creating a work environment where inclusiveness, dignity and respect are paramount. Not only within our organization, but also for clients, candidates and other stakeholders with whom the Robert Walters Group works. "
In what ways do you help clients?
"The group has appointed VERCIDA Consulting, one of the top-50 D&I leaders worldwide, as an external partner. VERCIDA is responsible for the further development of Robert Walters' D&I strategy, through internal training, education and thought leadership for our clients. As part of this, the webinar 'How do inclusive leaders think and act? Transforming yourself into an inclusive leader' is planned. This is the second global webinar that we have organised in which we give experts in the field of D&I the opportunity to share their knowledge with our network."
What does International Women's Day 2022 look like for you?
"On International Women's Day this year we are organising a webinar for our own employees. The theme is 'Making the unconscious conscious', and the webinar will be hosted by Jai Rai of leading wellbeing company Push. In it, Rai explains how companies can highlight unconscious bias and what strategies can be employed to reduce and prevent unconscious gender bias in the workplace. "
More information
Register here for the upcoming webinar 'How do inclusive leaders think and act? Transforming yourself into an inclusive leader'. For more information on our D&I policy, please visit our dedicated D&I webpage.