Professionals expect more than just a pay rise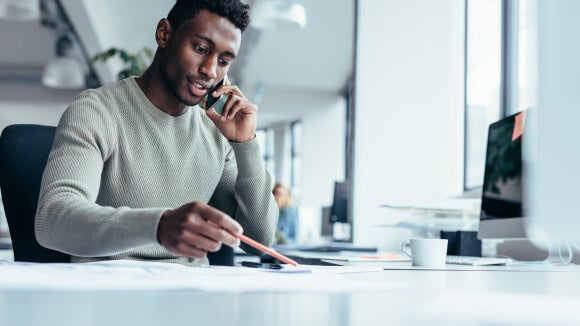 Organizations have a tough time recruiting the right talent. But at the same time, professionals have increasing expectations, goals, and ambitions.
For example, they expect to be able to work from home more often, but many are also hoping for positive changes when it comes to their salary. We dive into some of the latest trends in terms of candidate expectations.

Robert Walters' most recent salary survey revealed that 55% of respondents hope to receive a salary increase this year. 61% expect an increase of between one and five percent, and almost a third are hoping to receive a salary increase of up to 10%. However, these aren't the only expectations. Organizations will have to be increasingly innovative to win the 'war for talent'. Our way of working has changed completely during the Covid-19. Teleworking, for example, has become a must. It gives professionals a chance to improve their work-life balance and distance should no longer be a barrier to their personal ambitions. But there are alternative ways to win over talent.

Innovation
How can organizations respond to professionals' high expectations? According to Robert Walters, innovation and creativity are particularly important. Employers will have to make use of additional benefits. Flexible working hours, offering childcare during working hours, or other extra-legal benefits or bonuses are certainly an asset. More than 60% of the professionals surveyed expect to receive a bonus in 2022.
In addition, organizations will need to be inventive in terms of their working environment. The increase in teleworking is also causing changes in the office itself. To encourage employees to come to the office for a few days a week, it is wise to give the office space a makeover where people feel more at home. This not only helps to attract professionals, but also to retain them.
More vigilant
There are a few more things organizations can consider when attracting new employees. It is true that professionals today have higher demands and expectations than before the pandemic. But they are also more committed to the organizations they are applying with. They are more vigilant and pay more attention to the values and norms of the organization before applying. This is a positive trend, because it means they are more likely to end up in the right place. But it also means that organizations will have to adopt a more attentive and transparent approach to the onboarding of new employees..
We can summarize it as follows: employees often have higher expectations, and companies need to be creative in dealing with this. Offering a salary increase once a year is no longer sufficient. The possibility of teleworking, creating an attractive workspace, and offering little extras must be considered. Recruitment processes should be kept transparent in order to create the best possible match between organization and employee, so that the latter does not regret their job choice.
Looking to recruit for your team?
Upload your vacancy today or contact one of our offices.