The European Salary Survey 2018 is now available
The Robert Walters European Salary Survey 2018 is now available and you can request your free copy today. Don't miss out on the most up to date salary information and employment trends in Belgium. The annual book contains recruitment market updates, hiring advice and salary information from across our European markets.
For employers - With the latest information on salaries and employment trends across a range of industries, as well as hiring tips and advice, our 2018 salary survey will ensure you are best positioned to attract and retain top talent in your sector.
For employees - Due a pay rise in 2018? Find out what you're worth with the most comprehensive list of global salaries in the industry. Or if you're considering making a move, find out what skills and experience employers are looking for, across a range of sectors in Europe.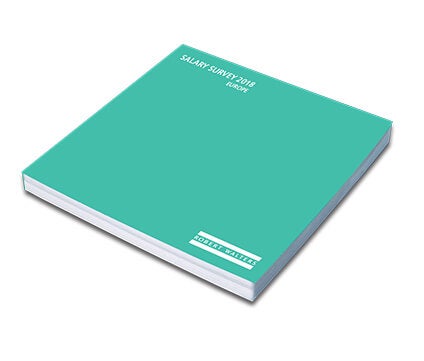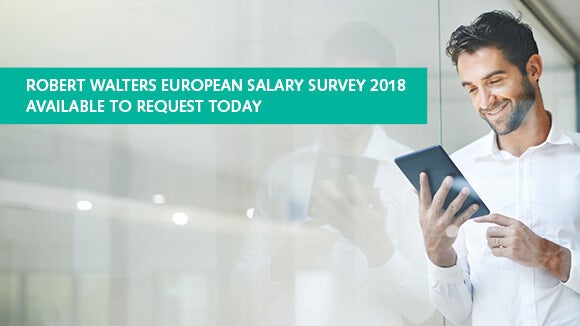 About the European Salary Survey
Now in its nineteeth edition, the Robert Walters European Salary Survey is a comprehensive review of professional salaries and recruitment trends across Europe. The book also covers regional recruitment overviews for Australia & New Zealand, Greater China, South East Asia, USA and Middle East & Africa.
The European Salary Survey is free and based based on the analysis of permanent, interim and contract placements made across the UK, Ireland, Belgium, France, Germany, Luxembourg, Netherlands, Portugal, Spain and Switzerland. 
Request your free copy of the 2018 survey today, or alternatively, download our app for Apple or Android devices.

Hiring trends in Belgium
Recruitment levels will remain high, with economic growth spurring businesses to increase headcount. Hiring managers will face acute skills shortages, with mid and senior level candidates  articularly in short supply. Employers will need to take a flexible approach, considering professionals with transferable skills to fill business critical roles.
Professionals with foreign language skills will be in particularly high demand as Belgian businesses look to expand into international markets. All sectors will be highly active in recruiting with businesses in Belgium being influenced by the broader European recovery.
We anticipate salary growth ahead of inflation and employers will make competitive offers to secure the best candidates. In addition, a clear path to career progression and the freedom to work remotely and flexibly will be key priorities for many professionals.