Strong increase in demand for finance professionals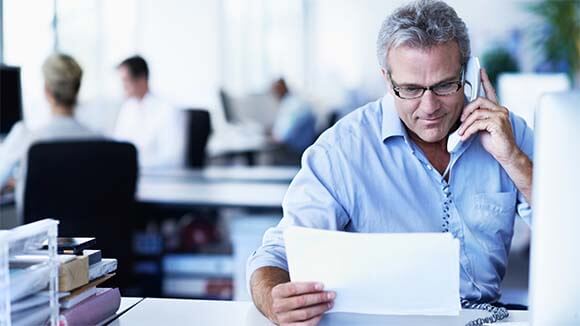 There has been a strong increase in demand for finance professionals this year. In the first quarter of the year, the number of vacancies for highly-trained finance staff rose by 32% compared with the same period last year.
There was a clear rise in demand for accounting managers, analysts, controllers and investment specialists in particular.
Accounting Managers still in short supply
Demand for accounting managers remains high and has risen by as much as 53% compared with Q1 2016. Companies are fully engaged in optimising their processes and that includes professionalising their accounting departments. Instead of outsourcing their accounting to an accountancy firm, SMEs are increasingly 'insourcing' an accounting manager. For this, they want an experienced professional with strong communication skills in addition to their accounting expertise. In larger companies the accounting managers have also extensive responsibilities.
Auditors within the Big 4 are drilled in reviewing business processes, questioning details and collecting information.
Accounting managers are expected to take the lead as a true business partner and form a bridge between the company's back office and management. In addition to supervising the accounting activities, they have to motivate their team and support them in the changes involved in the optimisation process. People management skills and strong communication skills are therefore essential for today's accounting managers and this kind of profile is hard to find.
Analysts and controllers are highly sought after
Our analysis also shows that organisations including Big 4 firms are recruiting plenty of auditors, ranging from junior auditors (+22%) to (senior) managers (+12%). We're seeing lots of movement in the Big 4, mainly professionals switching to industry after a few years, often because they want a better work-life balance or because they want to be closer to the business. Auditors within Big 4 firms are drilled in reviewing business processes, questioning details and collecting information. Professionals with several years' experience in a Big 4 firm combined with the necessary communication skills are a real added value for companies in the midst of process optimisations, acquisitions and growth processes. In recent months, we've noticed a marked increase in demand for business and financial analysts and controllers in the automotive and energy sector and the pharmaceutical industry, where the emphasis is mainly on pricing, profitability & competition analysis and improving the quality of the available data.
New jobs thanks to cash optimisation
Due to the growing economy, the number of business investments is increasing and companies are also focussing more on their cash position. We can see this very clearly from the increasing demand for investment and treasury professionals (+65%). Cash optimisation is becoming more important and companies are choosing to have it managed by experts they recruit themselves.
Finance professionals such as accounting managers, controllers, (risk) analysts and treasury experts who play an important role in the company's growth strategy and have strong business acumen are therefore much sought after. As the annual salary survey revealed, these professionals can therefore often count on a salary increase when they switch to a new job.
Robert Walters has based this analysis on figures from Jobfeed, which measures vacancy volumes in Belgium.
For more recruitment or career advice, contact one of our offices.