Finance professionals are holding the cards in today's candidate driven market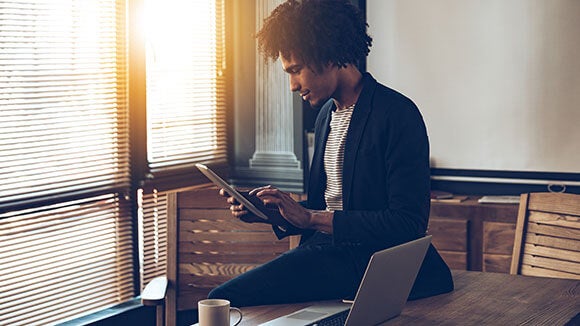 As revealed in the latest edition of our annual Salary Survey, strong economy growth and increased investment activity resulted in a very active job market in 2017.
How will salaries and recruitment activity evolve this year? Which roles are the most sought-after and how can hiring managers respond to acute skill shortages?
We summarise the latest trends in the finance sector:

Finance professionals continue to be in high demand
Finance professionals were highly sought after throughout 2017, with employers facing skills shortages when looking to source qualified candidates. Strong economic conditions led to widespread business growth among both large multinational firms and SMEs, creating opportunities for finance professionals across a wide range of sectors.
Among SMEs there was a strong focus on optimising finance processes by bringing this function in-house. For larger firms based in competitive markets, such as automotive and energy, opportunities were widely available for business controllers. As investment levels increased due to the growing economy, many firms focused on optimising their cash position, creating significant demand for treasury specialists. Candidates who could demonstrate commercial acumen and the ability to provide strategic insight were highly sought after as employers looked at their finance team to take on a business partnering role.
Higher salaries and acute skill shortages to come
We expect another strong year for recruitment, with demand for finance professionals continuing to outstrip supply.
Given the volume of available roles increasing, pressure on available talent pools rose and the market quickly became candidate driven. Salaries began to rise and this trend is likely to continue throughout 2018. Candidate shortages will also persist, with the most sought after professionals being those who can provide strategic insight. Mid-level and senior candidates will be among those in highest demand to fill controller and FP&A roles, where skills shortages are particularly acute.
Work/life balance remains the new ideal for employees
Top talent is holding the cards in today's job market and given the acute candidate shortage, employers will need to further utilise recruitment strategies to attract the best candidates. Salaries will still play an important role, but employers should not underestimate the impact a good work-life balance such as flexible working hours as well as job rotation programmes have not only on attracting talent, but also on long-term retention.
Need more advice?
Read our 5 tips to hire and secure the best finance professionals or request a free copy of the European Salary Survey.